W123 300td
Thread: Mercedes W123 Expedition 300TD
June 22, 2021 – 02:34 pm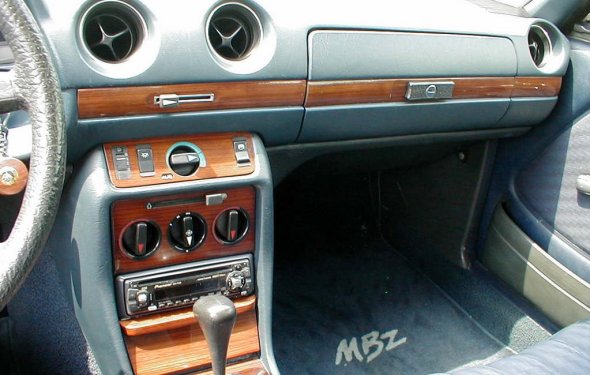 Handy manual shower and jerrycan.
We also bought an aluminium box which fits neatly.
(foto: Ukrain).
Then the camper conversion, as I stated, we need a more efficient luggage setup.
We need to have a drawer system and a handy instant kitchen.
De default space in a W123 300TD. On the left there is a spare wheel, and we need to get it out easily, so we had to take that in to account.
Let's start! We used very hard wood which was smooth too, so the drawers can easily glide. The wood is very light and there fits our motto 'travel light'.
Starting to saw-cut.
To get out the plate easily we chose for 2 separated parts. This way we can easily get to the spare wheel.
The basis is set up. No screws are used up until now, the wooden plates rest on the rubbers of the side windows.
The next day, we have to built the drawer system for the 'kitchen'.
The kitchen is useable when you open the drawer, where a gas cooker will be installed. This is the start of the drawer system, we had to measure pretty precisely. The gas reservoir is setup behind the back seats.
Source: forum.expeditionportal.com
Related Posts