W123 manual transmission
It Doesn't Get Much More Jalop Than This Brown W123 Diesel 4-Spd Benz
March 10, 2018 – 02:28 pm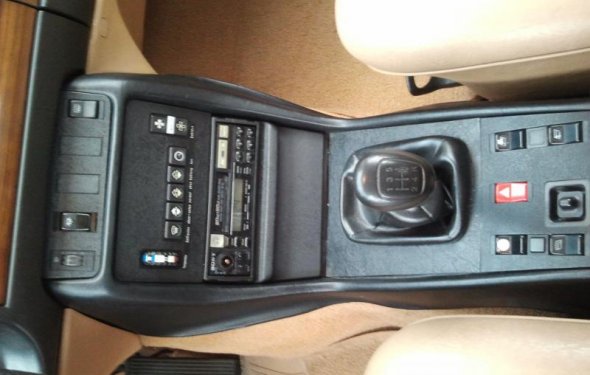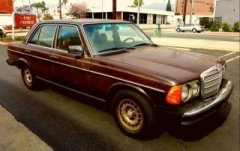 Here is a chance to buy into the world renowned bank vault quality that is the Mercedes Benz W123 for less than 7 monthly payments on a new Camry. Anyone that was around in the 70s or 80s will remember their favorite dentist or math professor driving one of these. The low asking price and E-Z parts availability of these cars ensures that this one can be used as a daily beater without too much difficulty…well at least in cooler weather, as no mention is made of working AC. For Sale in the sunny San Fernando Valley in SoCal is this 1981 Mercedes Benz 240D with a 4-speed manual transmission offered for $2, 500.
The front shot of the car shows a beautifully straight (minor dings and dents notwithstanding) car with lovely Chestnut brown car that beautifully pairs with the car's timeless lines. Some of the body panels have paint that is a little hazy…but if it is OG Mercedes Benz Paint, an afternoon with some mild paint compound will bring out the shine like it was 1981. The W123 body style Mercedes Benz came in several different engine combinations, but the ones most likely to be around today are the 240D and 300D. This manual trans 240D is the one you want due to a much simpler vacuum system as compared to the 300D. Vacuum is used to lock and unlock the doors on the 300D's…this 240D won't give you those problems. The Manual transmission will give you freedom from the eventual expense of rebuilding an ugly power robbing automatic.
No engine shots are provided, but imagine a simple, rugged 4 cylinder engine under the hood with lots and lots of metal (not plastic) parts under the hood. As you never have to smog a Diesel this old, you can remove the EGR system to clean up the appearance a little…while you are at it, if the cruise control doesn't work, and you live in a densely packed area where it is of no use, you can remove that too. Once you get used to the big ol' German steering wheel, big windows, great visibility and general panache of driving a sober German classic you can go look for a cheap 300D turbo with a busted auto trans, and swap that Turbo 5 cylinder into your 240D for big power (125hp instead of the 240D's 70hp) AND the efficient manual transmission for max power.
The interior shots provided show a generally clean tan interior, made from industrial strength MB TEX vinyl. The tan interior complements the dark brown exterior nicely...sort of like a chocolate and peanut butter Reese's candy. The owner claims only 235k miles. If the mileage is correct this car should have plenty of life left with only a moderate amount of tinkering. This car has been languishing on craigslist for weeks and weeks…so the owner is probably going to be agreeable to some negotiation. I believe it was first being offered for $3900…I would try to get it for around $2000 bucks. Someone please buy this thing so that it quits tempting me.
See a better old brown diesel? tips@dailyturismo.com
Originally written by Al and published as 4-Speed Tank: 1981 Mercedes-Benz 240D W123 on Daily Turismo.

Al is an accomplished life long auto enthusiast. This affliction landed him in Detroit for several years working as an engineer in the auto industry. When he is not busy scanning Daily Turismo, Craigslist or one of the other fine car sites for great finds he works as an engineer on baggage tractors, or hones his tolerance for BS by landlording.
Source: oppositelock.kinja.com
Related Posts