230ce
Euro 1990 Mercedes-Benz 230CE 5-Speed
March 23, 2022 – 06:05 am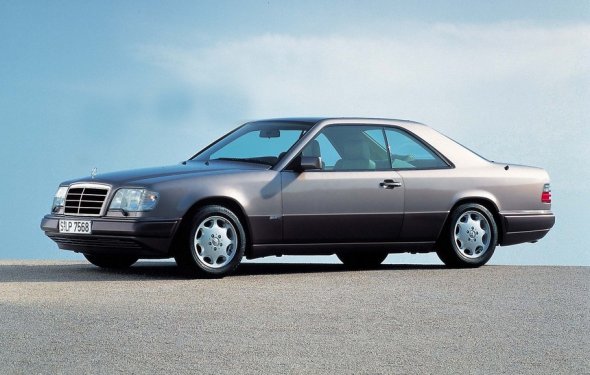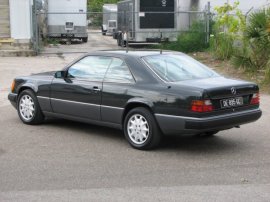 This 1990 Mercedes-Benz 230CE is a two-tone black on black European import with a 2.3-liter inline-four and 5-speed manual transmission. Sold new in Nantes, France, this W124 coupe subsequently moved to Lyon from where it was purchased and imported to the US by the selling dealer in March 2017.
Prior to export the cylinder head was resurfaced, the body was repainted, and the interior was refurbished with new carpets and a headliner. A post-importation service included refurbishment of the air conditioning system, a new window motor and an oil change as well as other work described below. This W124 is sold with a Florida title in the dealer's name.
A repaint in original metallic black was carried out in the summer of 2014, with the seller noting an absence of overspray or other indications of the work. Several scratches on the right front fender were reportedly acquired during overseas shipping and are pictured below. The seller has been unable to find evidence of exterior rust.
Lower cladding is finished in a lighter charcoal color and European-market flush headlamps are retained up front.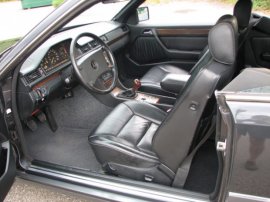 Model badging has been deleted from the trunk lid. Factory 16″ wheels are likely from a W210 according to the seller, were refurbished in 2014 and wear Bridgestone rubber. Slight delamination is visible in a corner of the rear windshield as shown in the photos below.
Fresh carpets and floor mats were installed during the 2014 work, as was a new headliner.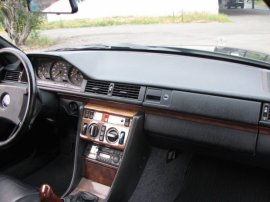 Black leather seats show some wear on the driver's side, with similar signs of use evident on the factory wheel. Electric seatbelt presenters are said to function as they should, though the remote-controlled rear headrests will not currently retract when asked. A broken adjustment lever for the driver's door mirror is shown in the photos below along with a blemish on the left rear seat cushion and cracks in the burlwood veneer.
Instrumentation includes a tach and and odometer showing 285k kilometers (~177k miles), 500 of which have been added by the seller. The air conditioning system was refurbished in April 2017 with a new compressor, drier, o-rings and R134a refrigerant, with outlet temperatures now below 39 degrees according to the seller. The right rear window motor was also replaced along with the fan resistor and the interior rearview mirror. The older Grundig radio visible in some photos was not working properly and has since been removed. Other electrical components are said to work aside from the light in the passenger sun visor.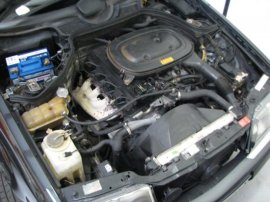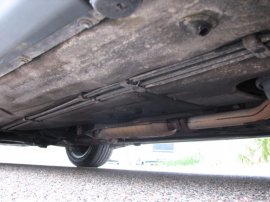 blogging at college
board of education nyc
blog into podcast
blogging by definition
blog before wedding
is vlogging better than blogging
blog z apetytem
department of education phone number
perverted education
bob graham education center
blogging sites like medium
education toys for 3 year olds
miguel cardona education secretary
blogging courses for beginners
blogging in spanish
verto education
blogging courses
mortgage education
blog platforms
blogging or vlogging
education reform movement
blog out
blog with blogger
brown vs board of education facts
va education benefits
continuing education for nurses
Source: bringatrailer.com
Related Posts