benz 240d
Mercedes W123 hits the big 4-0
May 1, 2017 – 03:15 pm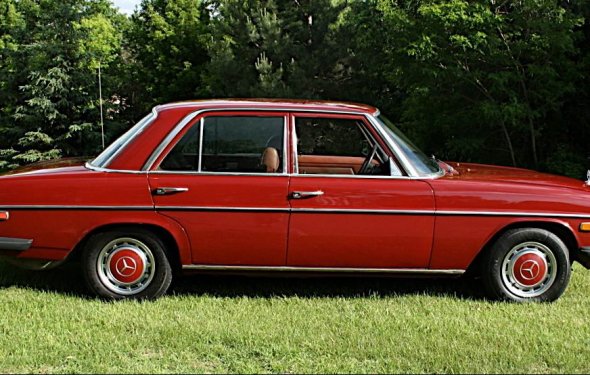 Share
Diesel W123s never die, as the saying goes. They just go into hibernation until the next gas crisis.
Mercedes-Benz is celebrating an important anniversary for the W123 family of cars - the ones known here in the states by names like 240D, 280E and 300TD. It was 40 years ago last week that the new sedan premiered before the media at the Paul Ricard Circuit in France, kicking off a successful ten-year production run that would see more than 2.7 million examples roll out of the factories.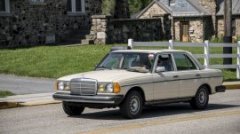 The exterior design of the W123 may have been quiet and unassuming, representing a gradual evolution of the well-regarded W114/W115 family of smallish sedans that preceded it combined with styling cues of the larger W116 sedan. But it paved the way for the E-Class as we know it today in addition to proving to be one of the most indestructible cars out there, just like its boxy neighbor from Gothenburg that celebrated its 40th birthday a couple of years ago.
W123s are still with us as a readily-seen population of daily drivers on both coasts and everywhere in between, which is the most powerful reminder of their legacy.
Mercedes-Benz is celebrating the 25th birthday of the 500E, one of the stealthiest Q-ships of the 1990s.The W124 platform debuted in 1984, but it would take another six years for the engineers at ...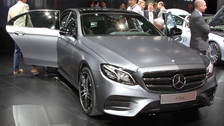 The W123 sedan debuted in 1976, but the wagon took a couple of more years to materialize.
When it debuted in 1976 the W123 offered plenty of new features in addition to Stuttgart's durable brand of luxury, some of them trickling down from the large W116 sedan that would go on to become the S-Class. The W123 featured a double-wishbone front suspension, crumple zones, a collapsible steering column, ABS brakes, a range of economical new engines, and even airbags starting in the 1982 model year. When it first debuted, the sedan borrowed engines from its W114/W115 predecessors, but it also added a 2.5-liter six-cylinder M123 engine producing 129 hp. In 1978 the powerplant lineup was joined by an engine that became almost synonymous with this midsize sedan: the five-cylinder 300D Turbodiesel.
The W123 also brought with it a new-for-Benz station wagon bodystyle, a fact that remains underappreciated to this day because of the ubiquity of Mercedes wagons. At the time the mere offering of an estate was a major step for the automaker, one that would also force various coachbuilders that offered station wagon conversions to reexamine their business models. Mercedes offered the W123 in coupe form as well, with a shorter wheelbase. The coupe actually arrived before the wagons did in 1978, with their assembly taking place at the Bremen factory.
Related Posts