w123 250
Topic: W123 250 (m123 engine)
April 13, 2019 – 07:58 am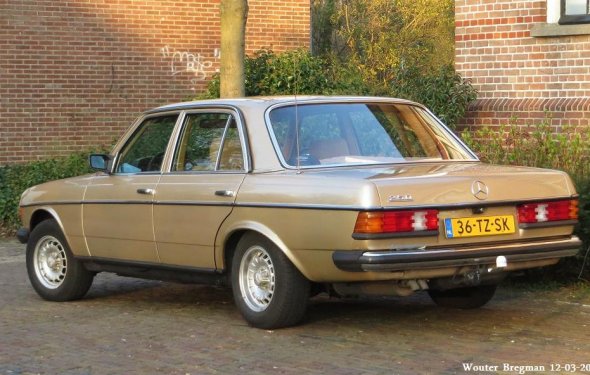 Quote by Michael Hular
generally what is your opinion about this model???
I know it is a heavy consumer in gas... but how is the engine perse??? are there model specific parts for the engine???
This car would probably not be a good canditate for a daily driver but would it be a nice weekend car??
The M123 and M110 engine practically the same engine block.. most of its differences are found in the head (SOHC vs DOHC; carburated vs injected).
The 250 (I had a 250T) was a beautiful car to fix over weekends. and drive during the weekday. Generally, W123's of this age would need some work done. There are some that are already sorted out - take your time and look for a gem. I'd worry about the Solex 4A1 carb.
Personally, I'd go with the M102 equipped 230E. More mechanics are familiar with this engine nowadays since the engine is found in the W201's and W124's too.
I had a 230E / 230TE / 190E, and the power is the same as the 250T.
Johan Limcangco
1968 280S W108
1982 230E W123
1978 350SE W116
1985 190E 2.3 W201
1982 230TE S123
1982 250T S123
1968 280S W108
Source: community.mercedes.me
Related Posts