Mercedes benz 240D diesel
Junkyard Treasure: 1979 Mercedes-Benz 240D, Burning Man Biodiesel Edition
June 12, 2017 – 02:36 pm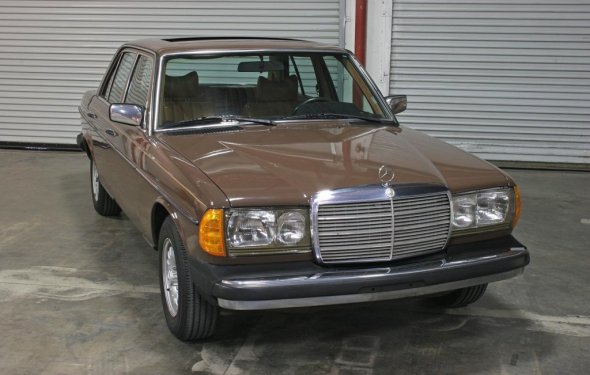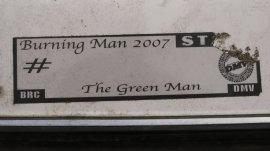 Share
The Mercedes-Benz W123, the ancestor of the modern E-Class, was a gigantic sales success during its decade of production. Plenty of diesel W123s were sold in the United States, but most of those had the turbocharged OM617 five-cylinder. The naturally aspirated four-cylinder diesel 240D made a grim 62 –- yes, that's sixty-two - horsepower, which resulted in a car with an even worse power-to-weight ratio than the wretched Volkswagen Rabbit Diesel of the same era: 48.55 pounds per horse for the Benz versus 40.73 pounds per horse for the VW. In the last 20 years or so, Californians who wish to drive to Burning Man using waste fry grease for fuel have chosen the 240D as their preferred slow-motion steed, and today's Junkyard Treasure is such a car.
Certified by the Department of Mutant Vehicles at Burning Man 2007.
In my experience, 97 percent of diesel vehicles purchased by San Francisco Bay Area residents who wish to drive on waste veggie oil end up moldering away in a driveway in Oakland or Redwood City and then wash ashore, years later, at a self-service wrecking yard like this. However, this car actually drove well enough (presumably on vegetable oil) to make it to Burning Man 2007. Given the Burning Man Department of Public Works decal on the hood, we can assume that this car was owned by someone who knew how to build stuff and finish the occasional project.
62 screaming french-fry-oil-fueled horses right here.
The OM616 diesel engine will run on high-sulfur diesel, extra-virgin olive oil, bacon grease, liposuction fat - whatever, as long as the operator filtered the fuel properly. In California, the warm ambient temperatures mean that many non-petroleum oils that solidify at low temperatures will continue to flow (sort of) on those cold mornings.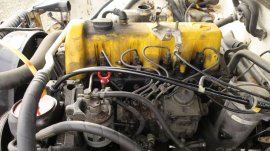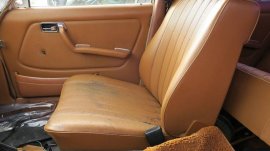 Related Posts