Mercedes W123 custom
Custom Springs For Your Mercedes Benz
November 8, 2016 – 08:35 am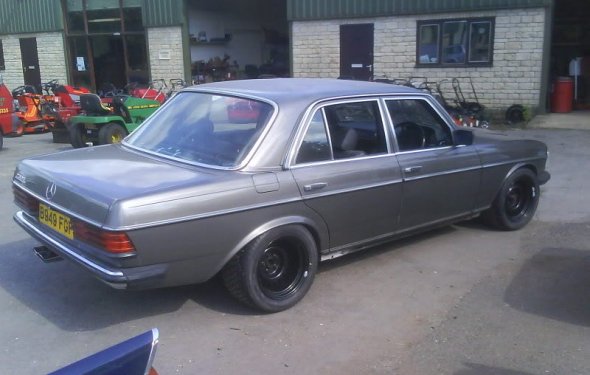 The SL Market Letter and John R. Olson Inc. offers several replacement spring options for your Mercedes-Benz vehicle.
Our 3 spring types, Progressive Rate, Sport and Custom are available for Mercedes-Benz vehicles from 1926 through 1992, all springs are manufactured exclusively for John R. Olson Inc.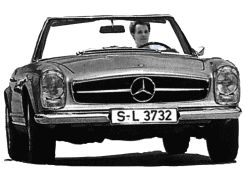 Progressive Rate Springs
Engineered for your specific Mercedes-Benz model, these springs are a modern solution for any Mercedes-Benz from 1926 through 1989. Simply stated, our Progressive Rate Springs become firmer the more they are compressed. This solves the softness and excessive nose-dive in braking associated with many older Mercedes-Benz.
Our Progressive Rate Springs give a comfortable ride during easy driving and become 25% to 30% firmer during hard braking, cornering, and emergency maneuvers. All orders are custom built. There is no extra charge for modifying the installed height.
port Springs
All automotive suspension systems are calibrated for average usage, which in the USA is mostly boulevards, straight highways, and family driving. Mercedes cars are no exception. Our Sport Springs raise the "performance bar" 20 to 30 percent. Exact changes vary by model.
If you live on a windy road, or use your car mostly for sportive driving, an occasional gymkhana or amateur competition, you'll love these springs. Starting with specifications established for each model by Mercedes-Benz, we've used the latest in performance research to arrive at a more use-tuned suspension component.
Built with a firmer compression rating throughout the performance range yet the springs are not so stiff that long distances become long distances. You can expect more precise control and noticeably less 'busyness' frequently found in older suspensions.
Springs are painted with two coats of durable semi-gloss Smoke Black.
All prices are for model and use specific Mercedes-Benz applications.

Model

Pair
(Front or Rear)

Set of Four

Fifth Spring
Over Differential
(where applicable)

Sedans

$395

$790

$230

SLs

$460

$820

Note: For Progressive Rate Springs add $20 per spring.
Related Posts