Used mercedes station wagon
Mercedes-Benz Wagon Brings Back a Rear View of the World
December 26, 2016 – 05:09 pm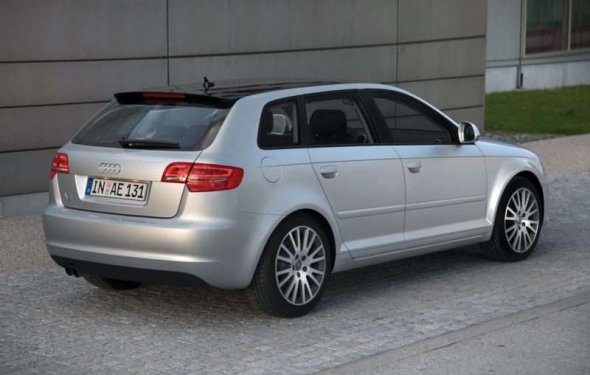 Readers of a certain age will recall their time viewing the world in reverse, watching life recede through the rear window of a station wagon as they rode in rear-facing jump seats in the "way back" part of a station wagon. Might have been their parents' or maybe it was only when traveling with friends whose parents had one, but we all rode in them.
Mercedes aims to rekindle those memories in a contemporary package with the new 2011 E350 4Matic Wagon, a sleek, sophisticated and surprisingly nimble vehicle that incorporates many of the attributes that attracted so many drivers to SUVs – namely the all-weather security of all-wheel drive and the flexibility to both fold the rear seat and haul bulky items and to deploy occasional-use third-row seating to carry a couple extra kids in the back.
No, the E350 won't replace anyone's 15-passenger church van or their boat-towing Chevy Suburban, but it isn't meant to. What it is meant to do is give upscale families a sleeker, lower-slung alternative to mid-sized SUVs, an alternative with the ride, handling and panache of a Mercedes sedan.
The car wears the same graceful lines as its sedan siblings, with an artfully integrated rear cargo space. From behind the wheel it is virtually impossible to discern that more practical hardware lies to the aft of the driver's seat.
That practicality includes a standard-issue rear-facing two-passenger third-row seat that pops up from beneath the cargo bay's load floor. Aluminum mounting rails for a roof rack are also included.
While there is extra equipment at the rear, compared to the sedan, up front things are simplified under the hood because the only available engine for the wagon in the U.S. market is the 268-hp, 3.5-liter V-6 gas engine. The 5.5-liter gas V-8 and 3.0-liter diesel V-6 engines available in the sedan are excluded from the wagon, as it is available only with the V-6 and 4Matic all-wheel drive.
The company sells only a few thousand E wagons in the U.S. each year and wants to keep the line as simple as possible, reports director of communications Geoff Day. Despite its relatively low volume, E350 wagon buyers are among Mercedes' best customers, he added, usually having several of the company's products in their garages.
Source: www.autotrader.com
Related Posts