1985 300TD
No Reserve: 1985 Mercedes-Benz 300TD
August 30, 2017 – 11:58 am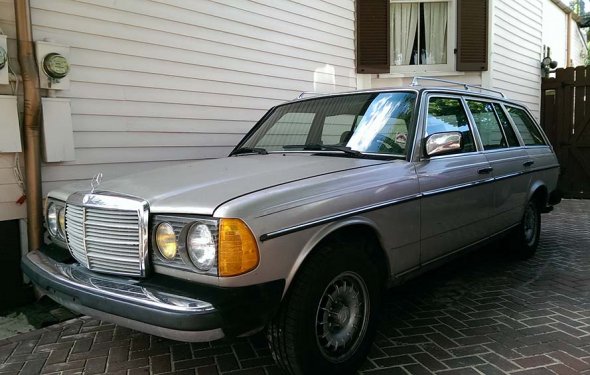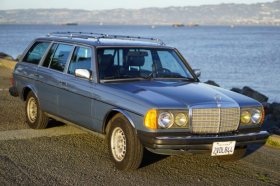 This 1985 Mercedes-Benz 300TD shows 220k miles and is powered by a 3.0L five-cylinder turbodiesel paired to an automatic transmission. The seller purchased this example in 2010 from a collector who garaged it during his ten years of ownership. The car was involved in an accident in 1991, though the seller reports that two different Mercedes service shops could identify no signs of previous damage during inspection. A service spreadsheet created by the seller shows regular maintenance, with a service 5k miles ago that included oil, filters, hoses, gaskets, and valve adjustment. It benefits from a new starter, recent brake service, rebuilt fuel injectors, and new tires within the past 10k miles. This car is being offered at no reserve with a California salvage title in the seller's name.
The Diamond Blue (355) finish shows some scratches, dings, and small dents.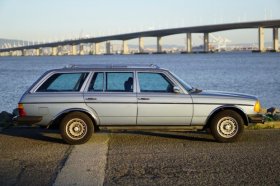 It maintains a nice shine in photos with some clear coat deterioration and fade on the sunroof and hood. A dent on the hatch near the license plate was hammered out a year and a half ago and touch-up paint was applied. Some surface rust is beginning to show on the dent repair and photos in the gallery document exterior blemishes in detail.
Badging and trim appear complete, and chrome fender-flares were added by a previous owner. Factory 14" Bundt wheels could use refinishing and are wrapped in Michelin Defender tires installed in January 2015 at 212k miles.
The blue interior shows well for its age and mileage. Black Mercedes floor mats cover velour carpeting that appears to be in good condition in provided photos.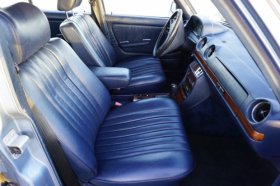 This example is equipped with a foldable rear-facing 3rd row seating and rear headrests.
Minor cracking is present on the dash top, and the factory Becker Grand Prix AM/FM/Cassette player is retained below the automatic climate controls. The A/C is not working, and the seller notes a clicking sound from the left rear power window when you continue to push the button up. 30k miles have been added since 2010.
The seller removed the trap oxidizer and EGR valve from the 3.0L OM617 five-cylinder turbodiesel and installed a stainless steel bypass pipe. Vacuum lines were cleaned up, and the fuel injectors were rebuilt by Mercedes Source with Monark injector nozzles. The seller notes that this car is smog exempt in California.
Undercarriage photos show a heavy factory undercoating with no corrosion or damage issues readily visible. A spreadsheet provided in the gallery documents the seller's maintenance since its purchase in November 2010. Recent service includes a starter replacement, vacuum leak repair, and front brake pads.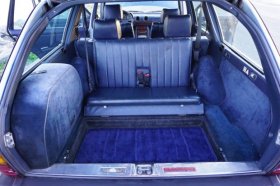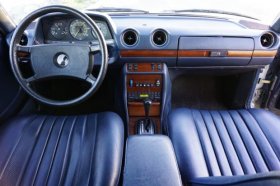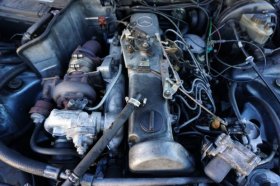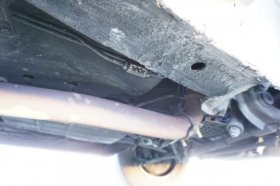 Source: bringatrailer.com
Related Posts