1987 mercedes diesel wagon
Junkyard Find: 1987 Mercedes-Benz 190E, 601,173-Mile Edition
December 24, 2020 – 01:40 pm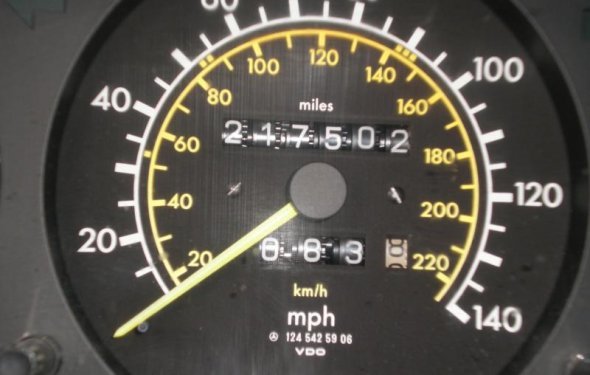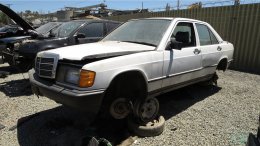 The Mercedes-Benz W201 sold well in California, which is where I found this clean-looking '87. Nearly all of the W201s sold in the American market came with automatic transmissions; this one has a five-speed manual, which makes it stand out from the many W201s I find in West Coast wrecking yards. What really makes it interesting, however, is the odometer reading: 601, 173 miles!
This is the highest odometer reading I have ever seen in a discarded vehicle, though I'd be willing to bet that some of the 1960s and 1970s Mercedes-Benzes and maybe a handful of Hondas, Toyotas, and ancient Detroit pickups drove more miles during their careers (five-digit odometers and/or missing speedometers leave real mileage a mystery for most of those machines).
An 8-valve four-cylinder engine and five-speed powered this sensible predecessor to the modern C-Class. With 130 horsepower moving its 2, 780 pounds (about the same as a new Chevrolet Sonic), this car wasn't punitively slow, but those frivolous 190E 2.6 six-cylinder (158 hp) and 190 2.3-16 Cosworth (167 hp) cars were much more fun to drive.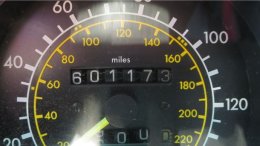 Diesel-powered W201s were available in the United States, theoretically, but I have yet to see one.
The price tag on one of these cars started at $26, 400 (about $58, 000 in inflation-adjusted 2017 dollars), which was a bit steeper than the cheapest BMW 3 Series ($21, 475 for the 325 with a low-revving, 121-horse "eta" engine) but very similar to the cost of a hot 325iS ($26, 990, 168 horsepower). If you wanted a small-but-prestigious European sedan in 1987 and didn't worry so much about reliability, you could consider the Audi 4000CS Quattro (, 850, 110 hp) and the Saab 900 Turbo (, 515, 160 hp), but the original purchaser of this Benz went sensible and it paid off.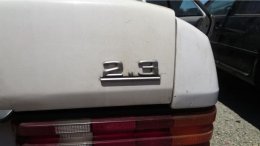 The interior is in very nice condition, which suggests the car had just one or two owners during its three decades on the road. Someone took meticulous care of this car, did all the maintenance on schedule, kept it in a garage, and had repairs done at non-fly-by-night shops; the sixth owner of a German luxury car tends to be somewhat more financially challenged and does repairs — if any — using Vise-Grips in the Autozone parking lot.
Of course, you'll see MB-Tex seat fabric still holding up well in otherwise trashed old Mercedes-Benzes, but everything inside this car looks about five years old. The exterior shows some damage, but I think much of that happened after the car ended up in the junkyard ecosystem.
Driver's side airbags (or those hateful automatic seat belts) were required by the Feds in US-market cars built after mid-1989, but Mercedes-Benz had them earlier.
It's sad to see a survivor like this get thrown away, but the odometer reading probably scared away any potential buyers. Perhaps something fatally expensive broke in the powertrain, maybe it couldn't pass California's über-strict emissions test, or (most likely) the car was a trade-in and all the potential auction buyers staggered away in horror from its radioactive odometer.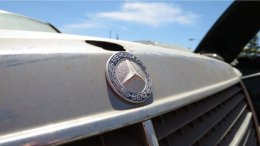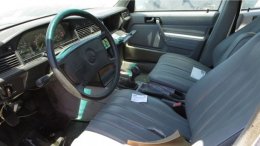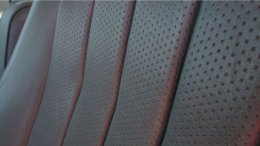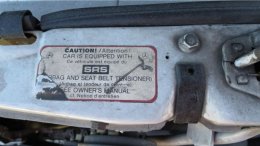 Source: www.thetruthaboutcars.com
Related Posts