Mercedes wagon models
2018 Mercedes-AMG E63 S Wagon: All Hail the Unicorn
August 30, 2022 – 08:05 am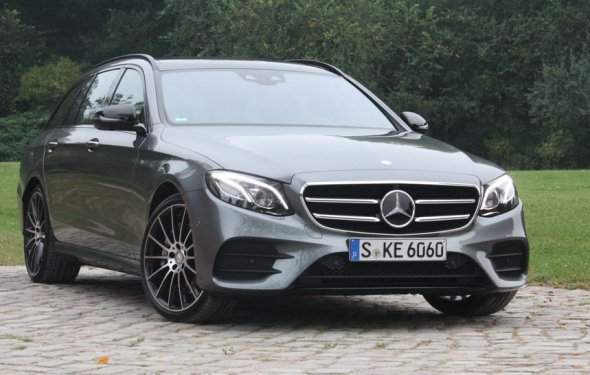 Be jealous of these people, and not only for their deep cash reserves. Besides being influential enough to compel Mercedes to continue offering luxury station wagons here even as the world—and the rest of Benz's operation—embraces crossovers, they're getting a new steed, the 2018 E63 S wagon, that is a majestic four-wheeled unicorn. Any Benz wagon, let alone an AMG variant, is a rare sighting. (Need we even point out that, among Benz's competitors, only Volvo sends a large wagon to the U.S., and other high-performance luxury wagons aren't sold here, period?) Few uninitiated motorists will even notice the regular wagon; those who pick up on the E63's four rectangular exhaust outlets jutting from the rear bumper or the enlarged air intakes in the front fascia might simply be confused. To those in the know, however, the E63 S wagon represents the pinnacle of under-the-radar high-speed machinery. We think the whole concept is spectacular.
Hauling the Mail, Piles of Money, Whatever
As before, the E63 wagon stuffs the same go-fast engine, braking, and handling bits that AMG installs on the E63 sedan into a newly gorgeous, longroof body. And once again, the wagon comes only in "S" tune with the sedan's more powerful engine option. This time around, that engine is a twin-turbocharged 4.0-liter V-8 (versus the outgoing 5.5-liter twin-turbo V-8) rated at 603 horsepower and 627 lb-ft of torque. According to Mercedes, its turbos' 21.8 psi of boost blown through the turbos is responsible for its 40-hp and 74-lb-ft advantages over the "base, " non-S E63 sedan's otherwise identical V-8 force-fed with 18.9 psi.
E Before AMG
Despite its bristling muscle, the E63 wagon also is intended to serve luxury-cruiser duty, and as such it rides on a suspension equipped with adaptive dampers and air springs. The dampers can be adjusted via the drive modes from soft (Comfort mode) to firm (Sport+), and if our experience in the 2018 E63 sedan is any indication, the setup should return a compliant ride in the less sporty settings. The interior, likewise, is as plush as those found in regular E-class models, only with more carbon-fiber detailing. The dashboard and door panels are wrapped in nappa leather, and the dual 12.3-inch LCD displays for the gauge cluster and dashboard carry over from lesser E-class models. Available sport seats with integrated headrests, silver-colored seatbelts, and a steering wheel with a gray centering stripe allow buyers to turn up the wattage.
Lazier drivers can indulge in the same Drive Pilot semi-autonomous technologies that debuted on the 2017 E300 sedan, which include automated emergency braking, a self-steering function, adaptive cruise control, and an impressive suite of sensors that keep track of everything around the vehicle. The AMG wagon boasts the same cargo-hauling advantages over its sedan sibling as does the decaffeinated E400 wagon, with 35 cubic feet of cargo space behind the rear seats. Mercedes brags of "a new cargo-related functionality:" the rear seatbacks can tilt forward 10 degrees, clearing out more room for cargo behind them (and also improving rear-seat passengers' posture). Those 40/20/40-split rear seatbacks can be folded flat, too.
Sadly, rear-facing third-row seats still aren't offered in the E63 wagon; they remain available in the current E400 model, though. Only children could fit in them, but as we've always said, why not start the rascals' horsepower addiction young and, um, backward? On the plus side, as is the case in the E400 without third-row seats, ditching the wayback chairs swells the total cargo capacity by 12 cubic feet, to 35 total.
Similarly, the E63 S wagon's price is sure to inflate somewhat relative to its predecessor. The outgoing E63 S wagon retailed for $105, 225, and when order books open this fall, the 2018 E63 S wagon's MSRP surely will be higher. You might be wondering if there are really people out there with 100 grand to drop on a 603-hp wagon, but remember, a majority of that pool has probably already dropped $100, 000 on a 577-hp wagon (that'd be the last E63). They likely will be as excited about the new one as we are.
where science fails
where to find device id
which technology is shown in the diagram
how many science questions are on the act
which startup is best
where is mountain equipment from
how manufacture a product
how much phone screen repair
how startup stock options work
which device did you plug in
how much system data is normal on iphone
what tech calls thinking
when management is the problem
who science father
the de whose solution is y c 2 c x
who products food
why project based learning is important
from where shein products come
who makes dr equipment
when workers are asked to participate
how many management colleges in india
whom test
how many device can use hulu
how much london underground cost
where is manufacturer part number
how many solution does the system have
what manager has the most trophies
where tupperware products from
when tech bytes ltd
where company number
how business days in a year
who system unit
who design washington dc
where from oneplus company
where to find engineering jobs
who is the product beneficial for
where science fails
where to go london
how much project manager earn
how much project managers make
who company owns sixt car rental
how management is a science
when company is coming
how many company in nasdaq
how entrepreneur helps society
whose education system is the best
where london magazine
whom is he teaching english passive
how much development length of steel reinforcement
where the london is located
where to find workers near me
how far london to italy
whose products does ocado sell
what tech jobs pay the most
who startup funding
what startup services can i disable
where to find device manager in windows 10
why technological analysis is important
where is technology made
where to find system properties in windows 10
which product should tomas choose
who roadmap meningitis 2030
why london is better than new york
where design store
where is liverpool manager from
how long science museum london
what management is
how manufacture oxygen
when technology fails
why product roadmap is important
how product managers prioritize features
which solution is the most concentrated
where to launch kayak on windermere
how much tech burner earn
what london bridge is in arizona
how product and engineering work together
where from oppo company
how much system memory do i need
how frequently product releases should occur
how much science is in nursing
when manufacturing overhead costs are
how much project engineer make
device locations
in startup who ends up with who
how workers comp works in florida
who system unit
why technological advancement become harmful
whu business school
where to forecast weather
which project cars game is the best
where to find device manager on laptop
where to solve limits
how many business does shaq own
where to donate technology
who owns positive solutions
what technological trends affect the industry
where are h2b workers from
why manufacturing is important
is it solution to or solution for
how much teaching assistant earn uk
where to move from london
maker's mark
dance where solutions
where to find solutions for textbooks
who management of chronic disease
where london bridge is located
what products to use for skin cycling
where is saline solution in walmart
how workers comp works
where to solve math equations
who management of pph
which product should tomas choose
how much businessman earn
who set up
how to find a co founder for startup in india
who's are whose
where is arrested development from
why development is important in early childhood
Source: www.caranddriver.com
Related Posts