W123 benz
40 years on, Mercedes W123 is a classic
June 2, 2021 – 02:30 pm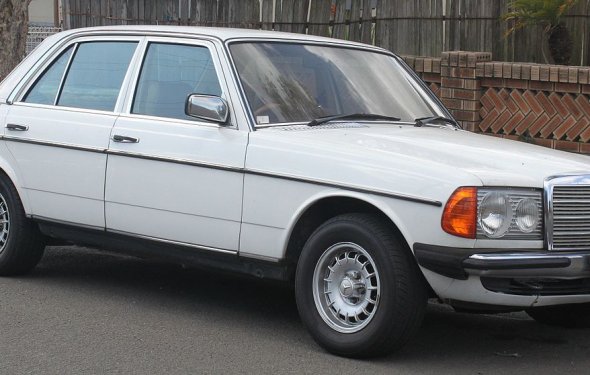 It was the first Mercedes model with a collapsible steering column (patented by Béla Barényi in 1963) and the first to make provision for airbags - although they didn't become available until 1982. It was designed to protect its occupants in the event of a collision, with a robust passeger cell, high-strength struts in the doors and large crumple zones.
More technical wizardry came from the S-Class, including its double-wishbone front suspension with zero scrub radius, but the six-cylinder, 95kW, 2.5-litre M123 engine was all new, followed five years later by the five-cyclinder, 92kW three-litre OM617 turbodiesel, which was only available in Germany in Estate format.
The new mid-sized Merc was introduced to the world's motoring media at the Paul Ricard circuit in the south of France during the last week of January 1976, in nine variants of sedan architecture. It was to be another year before the release of the C123 coupé and the S123 estate - which carried the suffix "T" for Touring because at the time "E" denoted Einspritzung (fuel-injection) in Mercspeak. There was even a 'stretched' version of the sedan, code-named V123, with a 630mm longer wheelbase.
The W123 was an immediate sales success - the entire first year's production was sold out within a couple of months, giving rise to a lucrative black market in 'second hand' cars until production caught up in 1978.
It was also assembled at the UCDD plant in East London and proved poular on the South African market. The 123-series sedan was built until November 1985, although production of its successor, the W124, had begun 10 months earlier; production of the estate went on until January 1986.
DRIVING INTO THE FUTURE
The W123 was also the vehicle (if you'll forgive the pun) for some of Stuttgart's earliest research into alternative drive systems. As early as 1981 a 200 model was used to test a dual-fuel system using liquified petroleum gas and petrol, followed a year later by a "T-wagen " fitted with an experimental electric drivetrain and, in 1983, a 280TE modified to run on hydrogen.
Related Posts