1981 station wagon
Junkyard Treasure: 1981 Toyota Corona Station Wagon
April 28, 2020 – 12:18 pm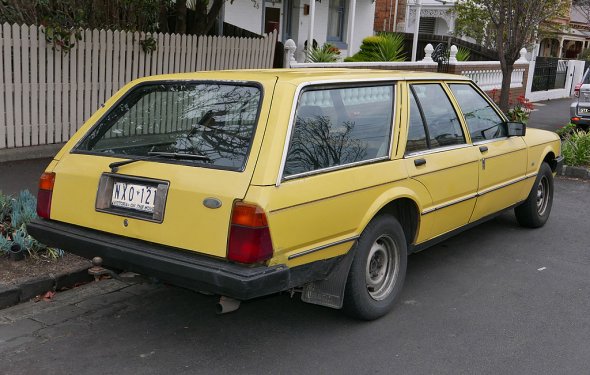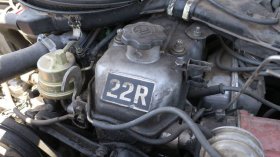 Share
The Corona was the first Toyota to sell in large numbers in the United States, being introduced for the 1966 model year. Sales declined as the 1970s wore on, even as Corollas and Celicas flew out of American Toyota dealerships, and the last Coronas sold in the United States were 1982 models. I spotted this very rare 1981 Corona wagon in a Phoenix self-service wrecking yard while I was in town for the Arizona D-Bags 24 Hours of Lemons race.
The 22R was a torquey, noisy truck engine better suited for dirt roads in North Waziristan than for American cul-de-sacs, but it was extremely reliable.
The Corona was sturdy and dependable, but the rear-wheel-drive layout meant the interior was a bit cramped for the car's footprint, and the amenities weren't up to the standards of similar-priced Detroit and European competition. Meanwhile, the Cressida was grabbing the money of Toyota shoppers looking for rear-wheel-drive luxury. By 1983, the new Camry had taken the Corona's place. My first car was a 1969 Toyota Corona Deluxe sedan, I own a heavily customized 1969 Corona coupe now, and I admit I have a soft spot for all Coronas. Seeing this very solid one in a place like this made me very sad.
This sticker probably dates back to the days when the car was brand-new.
On the tailgate, a sticker from the era of the Iran Hostage Crisis. The hostages returned to the United States in January of 1981, so it's likely that the original owner of this car applied this decal immediately after buying the car in late 1980. So much history in a wrecking yard!
Related Posts