1985 Mercedes-Benz
Watching a Disgusting 1985 Mercedes-Benz 190 E Get Fully Detailed Is Like Therapy
February 18, 2018 – 02:24 pm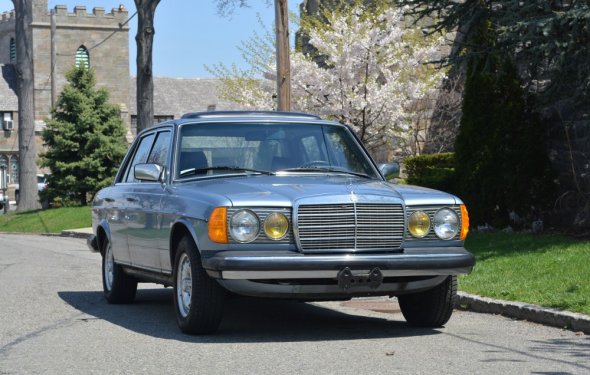 That's what makes this YouTube video from Detail King so satisfying. We challenge anyone to watch the rebirth of this once-abandoned, swamp-monster-looking 1985 Mercedes-Benz 190E and not be amazed at how good the little W124 looks when it comes out the other side of an extensive detailing process.
Inside and out, the red Mercedes was absolutely disgusting when the team first got their hands on it. The car reportedly sat outside uncovered underneath several large trees for a number of years, leading to the lovely green sheen and chunks of moss covering the exterior. And before they can even start cleaning, they first have to pull literal chunks of dirt and other organic debris from the edges of the engine bay and trunk. Then it's time to scrub, scrub, and scrub some more.
After just a simple wash, it's amazing how much better it looks—all that tree gunk was hiding an impressively straight and dent-free body. But it's still more of a ten foot car at this point, so the team moves ahead with some touch-up and polish work to remove oxidation in the paint and really make it shine. When they're finished refreshing the tires and plastic bumpers, the 190 E shines like the sun.
Unfortunately, the interior was in only slightly better shape, with loose dirt everywhere on the floor and the seats and headliner spattered with some unidentifiable brown substance. After pulling out the floor mats, the team uses a combination of special cleaners, shop vacs, a vapor steamer, carpet scrubbers, and an ozone air purifier to make the inside hospitable again. Chalk one up for MB-Tex, as those seats come out looking brand new as well. Looking at the end result, you'd never guess how far gone this Mercedes once seemed.
Related Posts