Mercedes 240d turbo
Mercedes Motoring
April 25, 2017 – 12:15 pm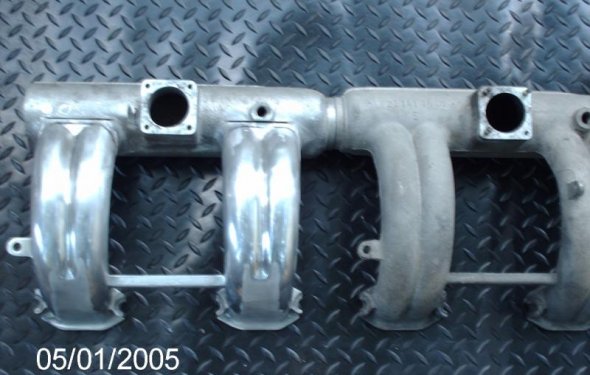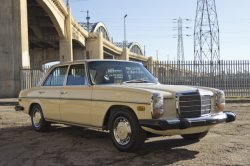 Light Ivory with Rare Mahogany MB-Tex
61, 000 documented miles since new
100% original paint, two owners, factory air conditioning
new home, Marfa, Texas
Sold
Sean and myself drove this 240D 4, 000 miles from Fairbanks, Alaska to Los Angeles, California. The trip was featured in a 3-part documentary by Mercedes-Benz TV, which you can see here: one, two, three. This car was recently sold to a gentleman in Telluride, CO who has since decided the Rocky Mountains are a little too much for a 240D, and he's upgraded to a turbo diesel coupe instead. I have to say, this is one of my all-time favorites. We have done so, so much to this car over the years, and it is mechanically and aesthetically over-the-top. As perfect of a car as you could ever imagine. Since these photos were taken we added all new factory a/c components, rebuilt the entire suspension, added a quick-glow system, replaced the fuel injectors, new shocks, tires, brakes, valve adjustment and about a million other things like custom coco mats, custom cup-holder, etc., etc. If you're looking for one of the best W115s anywhere look no further.
-JG Francis (owner, Mercedes Motoring)
Here is a list of some (certainly not all) of the restoration items. Total cost was in the neighborhood of $15, 000 plus:
-complete detail (this was a 3 week process - complete disassemble/reassemble for restoration steam clean and detail: wheel wells, chassis, top and bottom engine, trunk, door jams, interior, exterior, etc..)
-major 30, 000 mile service, changed and replenished all fluids, all new filters, all new belts, hoses, lights, etc.
-serviced transmission, pan gasket, transmission filter
-new transmission cooler hose
-new throttle bracket
-new water pump
-remove and replace front and rear brake pads
-oil screen
-new Mercedes-Benz battery
-added diesel quick-glow kit
-removed and replaced both L + R rear sway bar links
-adjusted ride height-new a/c compressor
-new receiver dryer
-new blower motor
-added a/c idle pulley
-added a/c fittings
-added freon (R-134-A)
-new auxiliary fan switch
-replaced front seat padding with factory horse hair
-custom 5 piece sisal floor mats (sublet Fat Lucky's Interiors)
-custom cup holder
-added OEM arm rest
-sourced and replaced drivers side map pocket
-new temperature switches
-removed and refurbished factory Becker Mexico cassette stereo and added auxiliary port for use with -iPhone etc.
-new front windshield and new factory windshield seal
-new belt molding
-new body molding
-complete new grill (i.e. mesh, cross bars, clips, badge, and star)
-donor car for a/c retro fit
-new headlamp seal beams
-added OEM passenger side view mirror
-new interior garnish molding for side-view mirror
-paint-less dent removal
-factory touch-up paint
-era correct pinstripe
-new Michelin 195/70/R14 Defender tires-powder coated steel wheels
-new polished and painted stainless steel hubcaps
-and on, and on.complete build list available upon request
Description: Light Ivory (MB paint code 623) with Rare Mahogany MB-Tex. 4-Cylinder, 2.4 liter, fuel-injected, naturally aspirated diesel, single overhead cam, 4-speed automatic transmission, power assisted 4-wheel disc brakes, 4-wheel independent suspension, heat and air conditioning automatic climate control, central locking, power steering, original Becker Mexico AM/FM Cassette Stereo with manual antenna, electrically heated rear windshield, quartz chronometer, 2-way adjustable driver and passenger front seats, 14" steel wheels with matching Light Ivory hubcaps, front and rear center folding arm rest, front center cargo tray, halogen head lamps, 2-speed windshield wiper with 5-second mist interval control, loop carpet, driver accessible rear dome light switch, headlamp turn-off warning device, optional right and left side controlled parking light illumination, full spare and tool kit, road-side trunk reflector, first-aid kit, Owner's Manual, Mercedes-Benz dealership stamped Maintenance Booklet, along with other original Mercedes-Benz literature.
Source: www.mercedesmotoring.com
Related Posts