Restored mercedes benz
The Pagoda Collection
August 1, 2022 – 10:32 am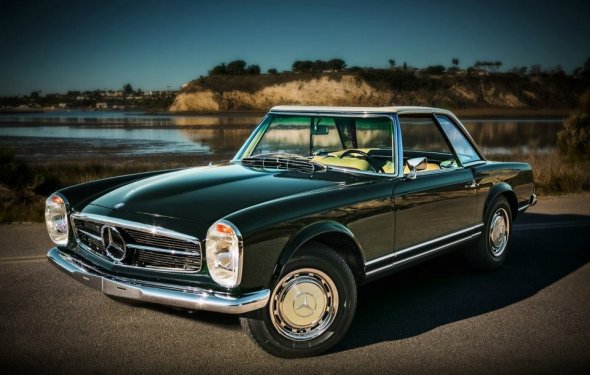 So many times, Buyers find themselves settling for a classic Pagoda SL with a colour, interior or specification that is not exactly what they want - it's been the nature of classic car industry for years. The Hemmels Pagoda Collection is different. Our approach enables you to acquire a newly restored Pagoda SL finished exactly as you want it.
The process
We always have a stock of excellent, matching numbers vehicles available and awaiting instructions. Each carefully selected for suitability by our in-house expert assessors.
On order, the selected car undergoes a complete root-to-bone restoration to our world-class standards. This entire process is tracked online in -real-time and available on your PC or Smartphone.
All mechanical components are first removed from the chassis and disassembled. he engine and transmission are removed. The body-shell in taken back to metal, removing all paint and residuals, exposing all issues that Hemmels metal work team now repair or replace - using only genuine Mercedes-Benz panels
The engine and mechanicals, including gearbox, are rebuilt and ancillaries replaced using only Mercedes-Benz equipment throughout includes hoses, belts, seals and internal components.
All the chrome and trim is restored on replaced as appropriate.
A completely new leather interior is prepared and fitted by world-leading custom trimmer, Steve Rogers, including, new door cards and wood trim pieces, and carpeting. Each comes with its original Becker Grand Prix radio and a full set of tools is also included. The option to upgrade the audio system to a modern hidden system with Bluetooth support and surround-sound is also available.
Advanced shell protection and final painting in your chosen paint finish before re-assembling the entire vehicle.
Each project is managed by a dedicated technical director, with design ideas provided by you. Each is fully-documented, with hundreds of photographs and delivered with its own professionally-printed and bound, hard-copy book covering the project end-to-end
Related Posts